The Best ISO Certification Service in San Diego, California (CA)

Welcome to IQC The ISO Pros. We're a reliable ISO consulting and training company in San Diego, California (CA). We majorly help organizations understand ISO standards, train them and help them apply for ISO certifications. If you want your organization to get certified, contact IQC The ISO Pros now!
Before moving forward, let's understand the importance of ISO standards.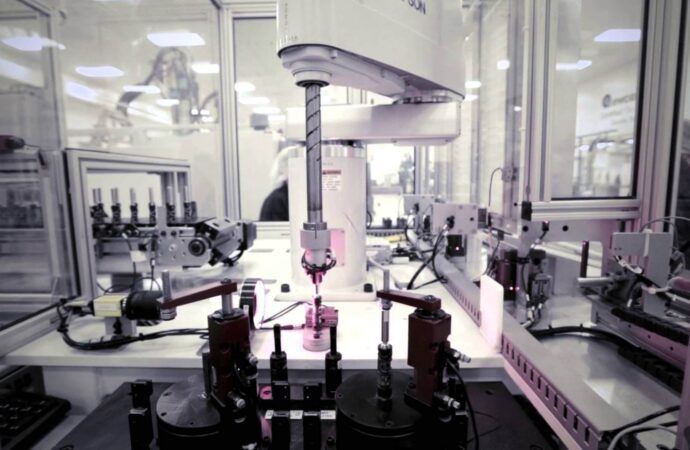 What are ISO standards & why are they important?
ISO standards are frameworks or a set of guidelines or instructions that help organizations improve in one way or the other. Let's take ISO 13485, for example. This standard can help introduce a Quality Management System in an organization for producing better quality products.  
Every company wants to improve. And ISO standards put forward a fantastic way to achieve that. It's why people love ISO standards and want their organization to get certified for the same. One of the most critical ISO standards to get certified for is ISO 13485. 
If you want to know more, read along.
What is ISO 13485
ISO 13485 is a crucial ISO standard that helps set up a QMS or quality Management System for medical device-related services and products. This ISO standard ensures that your organization takes the necessary steps to produce medical products that meet customer and regulatory requirements.  
Who is it for?
ISO 13485 is for the companies involved in the design, development, production, distribution, servicing, or installation of medical products and services. You can opt for this certification even if you're a supplier of medical products or related services.
The aim here is to adhere to the guidelines & requirements and produce the desired quality standard's medical products.
Is implementing ISO 13485 enough, or certification is mandatory.
Well, it largely depends on what your requirements are. Let's understand how. Now, the purpose of implementing ISO 13485 is usually to improve the product quality or to establish a QMS, right? You can achieve these benefits just by implementing ISO 13485.
However, your organization's excellence will be limited to you. It's because people want proof and evidence. And this is only possible through a certification. Certification works as an endorsement or proof of your excellence.
You can keep the certification public. And when the customers, stakeholders, or business partners look at it, they'll believe that your organization follows the best practices. It is due to this reason certification becomes necessary.
Is getting ISO 13485 certified worth it
Well, this depends on what you expect from this standard. However, if you generally talk, it is entirely worth getting certified for ISO 13485. After all, does it ever hurt to establish a Quality Management System and produce better quality products? No, right?
Also, getting ISO 13485 certified comes with some transformational benefits. These benefits can significantly improve the way you operate in your organization. You can follow the benefits below and understand the worth of ISO 13485.
What are the benefits of getting ISO 13485 certified?
The benefits of implementing and getting certified for any ISO standard are huge. And ISO 13485 is no exception. You may need to change a lot of your processes, but the benefits of getting certified are huge. Here are some benefits for your reference.
What is the structure of ISO 13485?     
All ISO standards are arranged or structured differently. They are divided into numerous sections, clauses, etc. So, if you want to successfully implement ISO 13485, you need to understand the entire structure. Here is how ISO 13485 is structured: –
The ISO 13485 is divided into eight sections: –
Scope: As the name suggests, it explains the entire purpose of the standard.
Normative references: This section deals with introductory information and presents the nomenclature.
Terms & Definitions: This section defines and forms the terms that are used in the standard. You can go through this section if you find a problematic term in the standard.
QMS: This is the real meat section of this standard. This section puts forward the documentation requirements you need to maintain as a medical device manufacturer for setting up a Quality Management System. From this section, it becomes clear that the organization must comply with all the manuals. It also defines the requirement for managing or controlling documents and records. It means all the documents should be reviewed and approved before use.
Management responsibility: This section clearly demands or states the top management's involvement or prime decision-makers in the system. It also ensures that maintaining, supporting, and defining the policies is the duty of the upper management.
Resource Management: This section wants the management to ensure ample availability of common facilities such as computer systems, tools, equipment, space, etc. Speaking simply, the management is responsible for providing every necessary resource to uphold the terms and conditions of the quality management system.  This section also ensures that the maintenance activities within the organization are performed well.
Product Realization: This section covers everything required for product realization. It involves planning, creating, designing, manufacturing the medical device or equipment. This section has all the information necessary for product realization and has a high impact on employees' activities within the company.
This section ensures risk management too: –
Assessment

Analysis

Reduction
Measurement, Analysis, and Improvement: This section brings along a feedback mechanism. The motive is to help improve the effectiveness of the entire quality management system. Here is what this section includes.: –
Internal audits

Customer complaints, Risk management, and adverse events handling

Monitoring and tracking the progress

Checking for Non-Conformances

Data Analysis

CAPA
Is ISO 13485 and ISO 9001 the same
Many organizations think of ISO 13485 and ISO 9001 as the same thing. There may be some similarities but it's not the same. The ISO 13485 is somewhat based on ISO 9001, which is why this confusion arises.
ISO 9001 is more of a general quality-based ISO standard. It focuses on regular process improvement and better customer satisfaction. Although this is required for every industry, implementing it for an industry as specific as a medical one can be hard.
There are numerous challenges one has to face while implementing such a generic ISO standard. It's the reason ISO 13485 seems to be more useful for medical industries. With ISO 13485, you can more accurately measure the quality and integrate a better-quality management system.
Here is how ISO 13485 is different from ISO 9001: –
ISO 13485 puts more emphasis on risk management

ISO 13485 also puts forward requirements for documented procedures.
Earlier ISO 9001 and ISO 13485 shared a lot of similarities. But after the 2015 revision of ISO 9001, a lot of things changed. No matter how different these ISO standards are, you can get your organization certified for both of them.
However, it is preferred only if it's totally necessary. Otherwise, you can simply go with ISO 13485. If you need help in establishing both these standards in your organization, call IQC The ISO Pros now!
How will IQC The ISO Pros help you certify for ISO 13485?
We can make the certification process sound pretty easy for you. Here is how we're going to help you: –
Understanding the standard and its clauses
This is the first and foremost thing we'll start with. Most organizations ignore this step and move towards implementation. However, this is not how IQC The ISO Pros operate. We'll help you go through all the clauses in the standard. This way, you can understand it better and realize its importance.
Once you understand it well, everything will start to make sense. It'll make the entire process transparent and easier.
Training, consulting & Implementing 
Professionals from IQC The ISO Pros will also provide your employees with the necessary training and consultation. This will help your employees know better about the certification procedure. It'll also help them become quite independent.
The training and consultation are important as this standard involve the input of employees to a great extent. Once the training and consultation are over, we'll help you integrate the guidelines and implement the ISO standard in your organization.
After that, we'll also help you perform pre-assessment audits. These audits work as a check to find any flaws in the system. And finally, when everything is in place, we'll help you apply for certification.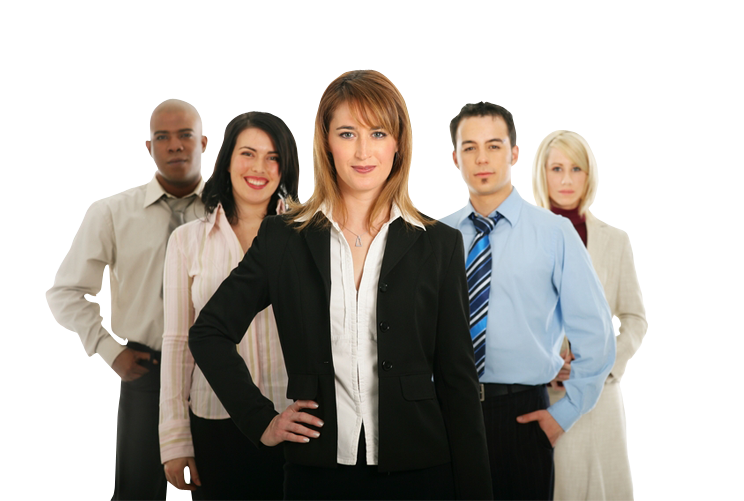 Why choose IQC The ISO Pros for ISO 13485 certification
An ISO consulting firm like ours can help you in making the entire certification procedure easy. With the level of experience we hold, your organization is sure to get certified. Here is why IQC The ISO Pros is the most preferred ISO consulting company in San Diego, California (CA): –
Contact us now!
ISO 13485 certification brings along hundreds of benefits. However, you need an ISO consulting company like IQC The ISO Pros to avail all these benefits. This way, you won't have to disturb the present working schedule. It's because the consulting company will take the burden off your shoulders.
So, contact the experts now!